TERMOGEA
THE CLOUD-BASED CLIMATE CONTROL SYSTEM
BUILDING AUTOMATION – ENERGY EFFICIENCY – ENVIRONMENTAL BENEFIT – COST REDUCTION

TERMOGEA is a brand of DEK Italia srl, a highly innovative company in the Internet Of Things (IoT) and telecommunications sector.
DEK Italia was founded in 2008 with the aim of applying the most advanced remote control technologies to heating and cooling systems.
The Termogea system was officially presented for the first time at MCE 2018, after more than 7 years of development, testing and field trials. Today Termogea systems are sold throughout Italy and part of Europe.
We are leading a continuous technological innovation in the fields of room climate control and building automation. Our systems and products are constantly evolving, always at the front-end of technology.
Termogea integrated countless brands and "talks" to many products and machines such as HeatPumps, fancoils, Mechanical Ventilation Machines, gas burners, radiant floors/ceilings, radiators etc… In the wireless version the systems can be installed with almost no cables and masonry.
INTEGRATED WEB SERVER FOR REMOTE CONTROL OF THERMAL SYSTEMS
One of the most important technological innovations Termogea introduced in the world of Smart Home Climate Control is the integrated web-server. This system enables remote monitoring and control of thermal system for any kind of buildings.
Every Termogea system is connected straight to the Internet, without any modems or external gateaways. In the cloud, the desired parameters are stored and processed for customized remote control, as well as energy and performance data for reduce consumption.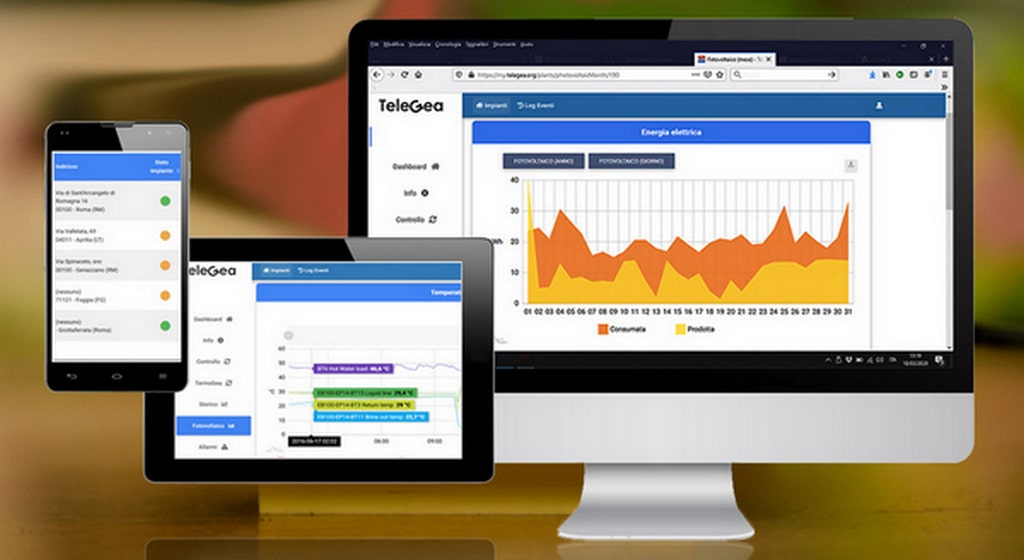 Termogea is able to intervene on different levels of integration: various multi-brand hydraulic machines, home automation systems, wired / wireless systems and consumption monitoring systems.

IL CONTROLLO REMOTO PER NOI VUOL DIRE
Energy efficiency – Consumption reduction
Predictive maintenance – Thermal systems efficiency
Comfort – Remote management via PC, Tablet and Smartphone
Savings for maintainers – Travel time and costs
Savings for the end user – Waste reduction with timely climate regulation and contextual to weather changes.
Termogea stands for Scientific Research & Technological Innovation.
Termogea is the result of important investments in R&D aimed at gathering experiences from the world of Energy Efficiency of buildings, Telecommunication, Technological Innovation and Cloud. These experiences have been used to create simple solutions that can be easily installed and used by everyone. All of our solutions comply with European standards for the energy efficiency of buildings.
Thanks to our propensity for research and technological innovation, some of the major research institutes, such as ENEA and the local universities, have chosen us as their partner. With these institutions we have in fact supported their projects in the energy efficiency and home automation sector.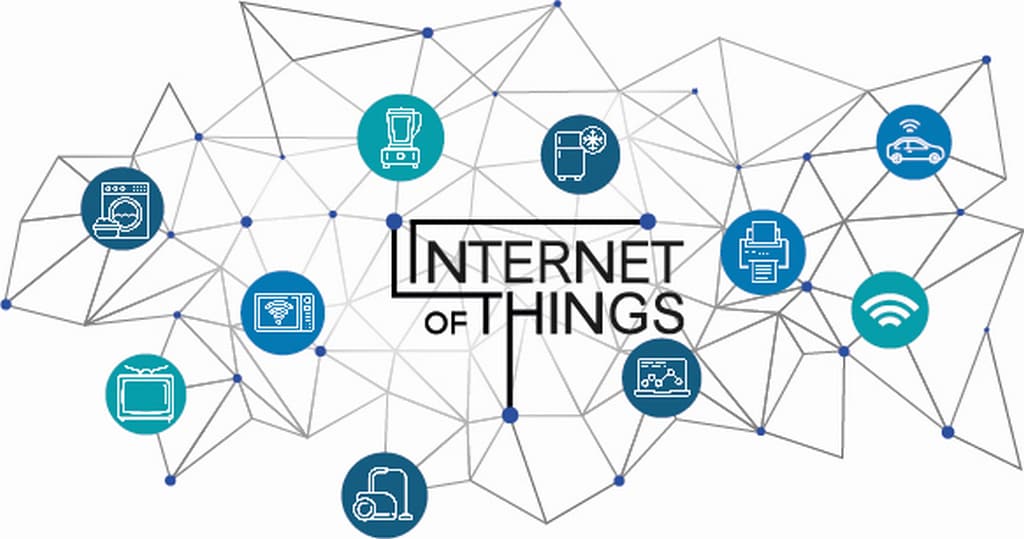 Termogea has developed its graphic interfaces following the principles of the User Experience Design.
The team of graphic and web designers has paid special attention to graphics for web interfaces and mobile applications.
It was thus possible to achieve an eye-catching look and greatest ease of use for all user interfaces present in Termogea.